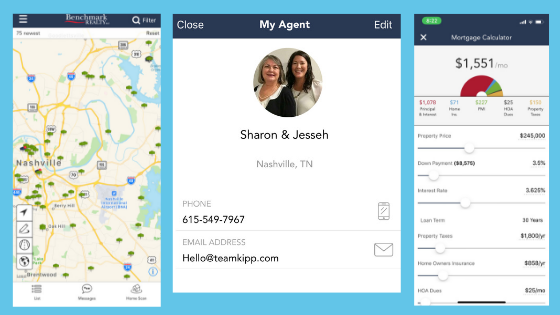 You may remember that we recently announced the launch of our new mobile home search app. We're super excited about all of the incredible features that this app has to offer and we don't want anyone to miss out on utilizing it, so we're here to make the announcement just one more time. WE HAVE A MOBILE APP!
The features of this app are seriously impressive – almost magical. We want to make your home search as easy as possible and we strongly believe that this app can accomplish that. Keep reading to learn more about how our new mobile app can help simplify your home search.
Browse and Refine

You can use the app to browse listings in your target area. You can also refine your search based on your preferred criteria – price, number of bedrooms, bathrooms, location, etc. You can then view your refined search on a map to get a better idea of where the property is located.
School District Search

Looking to buy in a specific school district? You can search homes within a school district simply by typing the name of your preferred school in the search field. How simple is that?
Commute Times

Is a short commute a top priority? Use the commute times feature to refine your search to the area within a set commute time from your office. This feature doesn't just draw a radius around a point. It calculates travel time for different routes and provides an outline of the area that includes properties within your desired commute time.
Reverse Image Search
This is quite possibly the most impressive feature of the app. If you're out and about and see a for sale sign, you can snap a picture of the property. The app will match the image to the listing in the MLS and provide property details within seconds.
Additional features include a mortgage calculator, open house schedules, walk score, school information and more!
If you'd like to learn more about the new app, click here. Then click here to download the app and begin your home search.