Team Kipp is thinking about you!
Jesseh, Sharon & Beccah hope you and your loved ones are staying safe during this time of constant change and uncertainty. As we all find our way through COVID-19 containment efforts, we wanted to reach out and tell you that we're thinking about you. We wish you and your families good health, and we look forward to the day when we can all be safely and happily together again in Middle Tennessee.
We wanted to give you a quick update on the real estate market in Nashville.
Before we do that, if you need anything (and we mean anything) just let us know and we'll do whatever we can to help you. OK?
We are taking lots of extra precautions, especially with showings. We've put on hold any unnecessary face-to-face meetings, and offering to do showings via Facetime. For those who need to see a home in person, we are validating that everyone is free of symptoms, avoiding touching surfaces, and making sure that personal hygiene is a top priority. And, there is much more that we are doing behind the scenes.
Here's the good news, the Nashville real estate market is strong and steady. The best indicator of recent market performance is the number of closings. Other than the bump we expect to see at the end of every month, you'll see in the attached graph that the number of closings every week is holding steady since the end of January.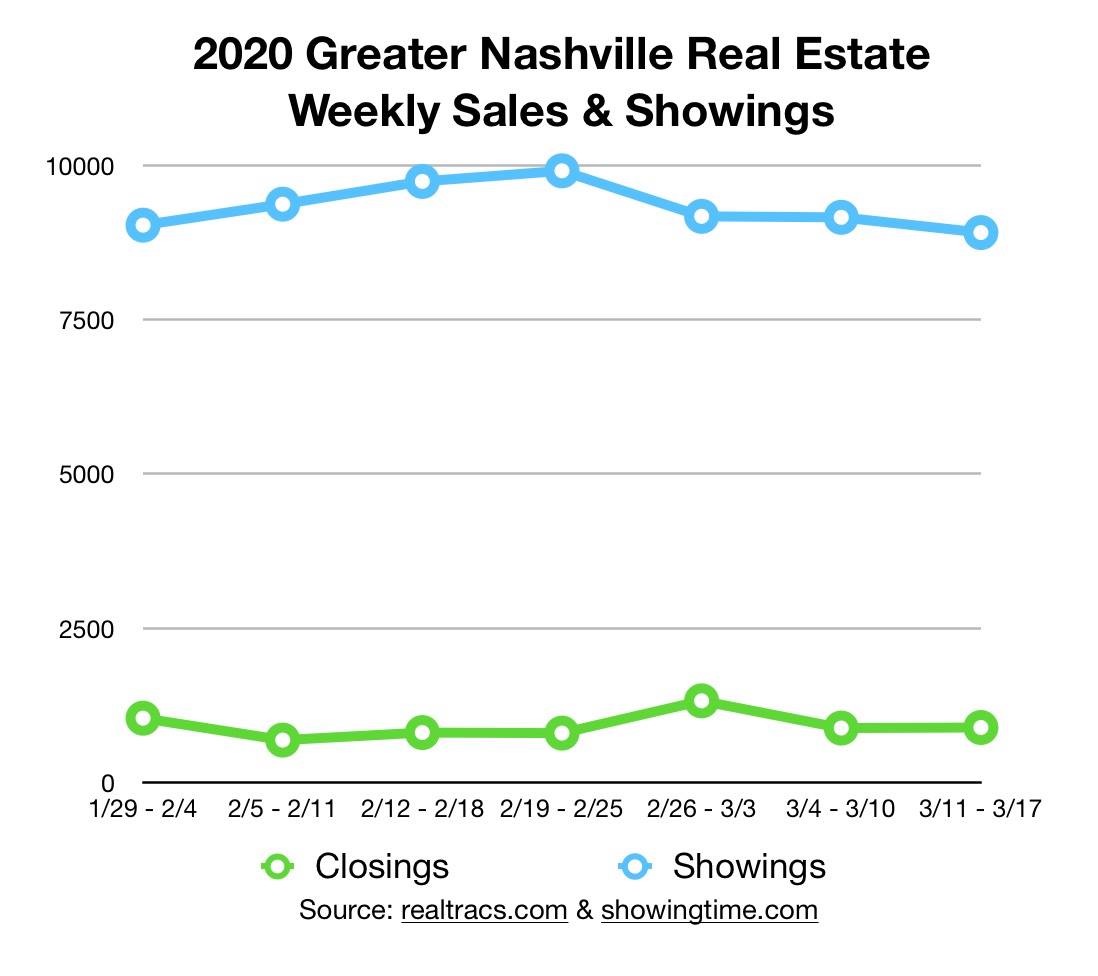 The best indicators for short term performance are the number of showings and the number of pending sales. Showings have tapered off slightly since February, but that is not uncommon, as we typically see a call slow down in March as people enjoy their spring break time.
There are currently 4,684 listings in pending status across Middle Tennessee, that figure is in ahead of the 3,504 sales pending reported at the end of February.
Statistics for month end February, 2020 below: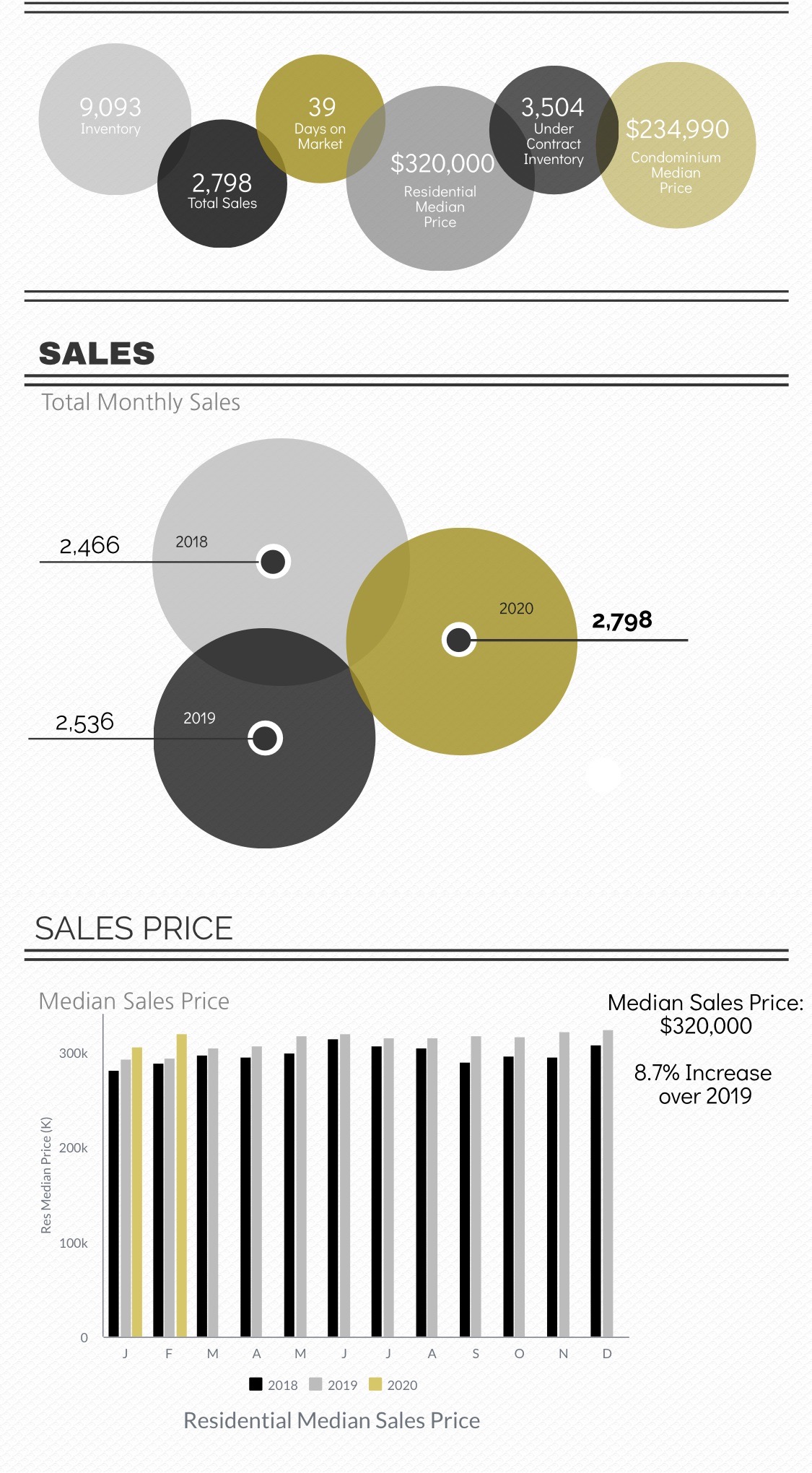 These are good signs for Tennesseans since housing is 25% of the national economy.
Nashville and Middle Tennessee has proven to be extraordinarily resilient during past downturns in the economy and we are hoping for the same as we go thru this tornado recovery AND pandemic together. #NashvilleStrong
Let's stay in touch! Once again, we want to stress that if you need anything, Jesseh, Sharon & Beccah are here for you. You can text/call us at 615.549.7967. And you can find us online www.facebook.com/TeamKippNashville, www.instagram.com/TeamKippNashville or www.TeamKippNashville.com.