Recently, Sharon was interviewed for an article in Main Street Nashville regarding the effect that the COVID-19 pandemic has had on our local real estate market. You can read what Sharon had to say HERE.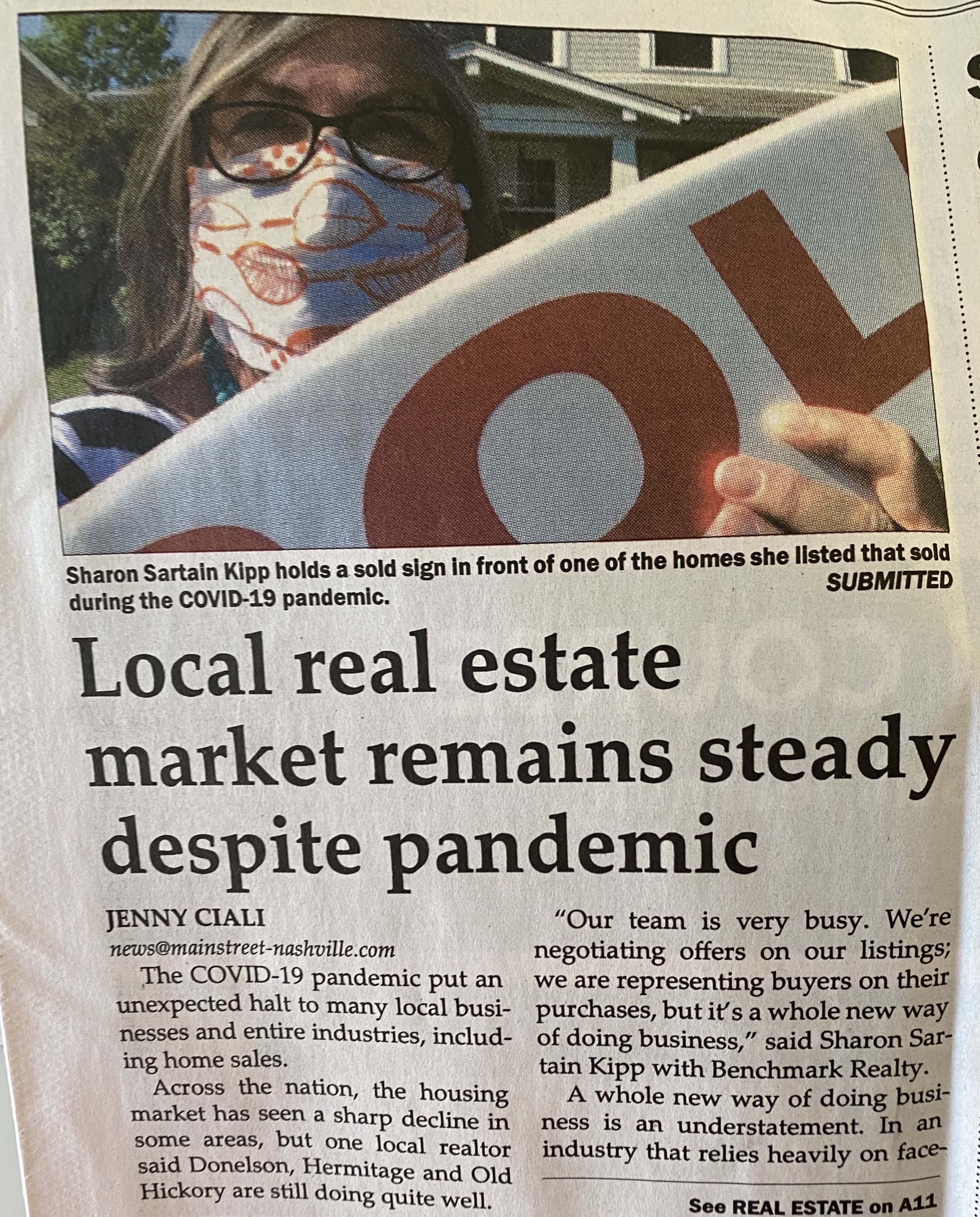 It's still a great time to buy or sell real estate! Team Kipp is utilizing several practices to ensure the safety of our clients and ourselves. From virtual Open Houses and previews via video conference to COVID-19 safe showing instructions and carrying personal protective equipment, we're doing everything we can to guide our clients through their real estate transactions safely.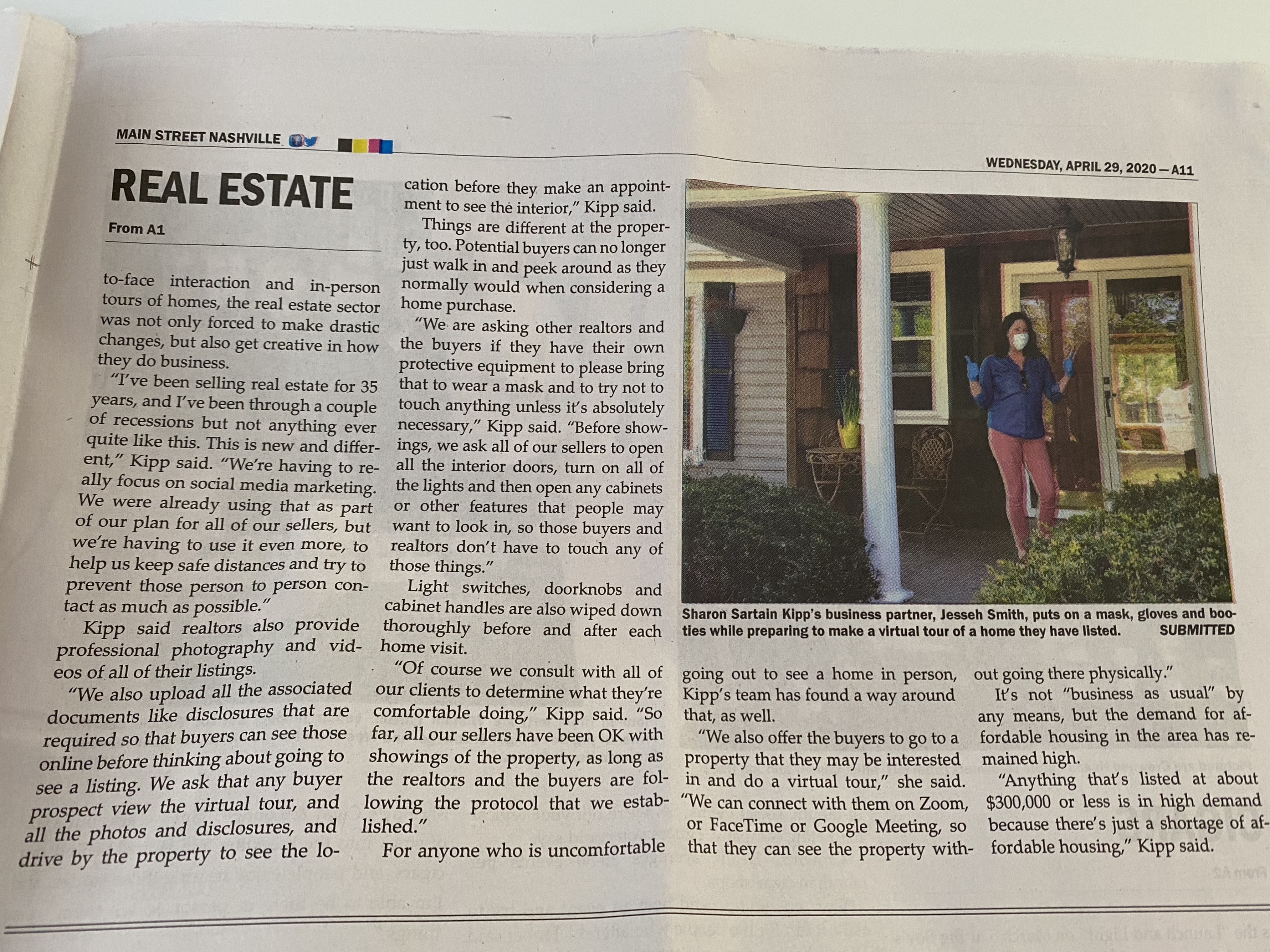 You can read the full article HERE. If you're ready to buy or sell a home, contact Team Kipp at hello@teamkipp.com.