The Real Deal
There is never more of a fulfilling moment in a Realtor's eyes than when our clients achieve the goal of homeownership.
While each client's journey is different depending on circumstance, there was a time when homeownership was not always equally available to all. Race discrimination played a role in where people of color could purchase homes.
On April 11, 1968, President Lyndon B. Johnson signed into law the Fair Housing Act. The Fair Housing Act declared a national policy of fair housing by prohibiting discrimination based on race, color, national origin or religion. Fair housing also extended to cover gender and disability status, which were added as protected classes. Even now, members of the LGBTQ community are not covered under the Fair Housing Act. However, as Realtors, we are committed to providing fair housing to all. With all the advancements made over the past 50 years, we still have a long way to go.
Every year, Greater Nashville Realtors partners with Habitat for Humanity to build a home for someone in need. This year, we completed our 24th home build. Last Wednesday, Greater Nashville Realtors held its annual Charity Golf Tournament, raising over $20,000 to support our 25th home build and beyond. As Realtors, we know it is our responsibility to advance fair and equal housing in our communities.
More than an app, Realtors are on the front lines opposing laws that will hinder the rights of property owners. Much of this work is done behind the scenes working directly with local, state and national lawmakers to make our voice heard, and our voice is your voice. Realtors are committed to ensuring anyone who has the desire to achieve homeownership can.
~ Kristy Hairston, President of Greater Nashville REALTORS & Guest Columnist to The Tennessean ~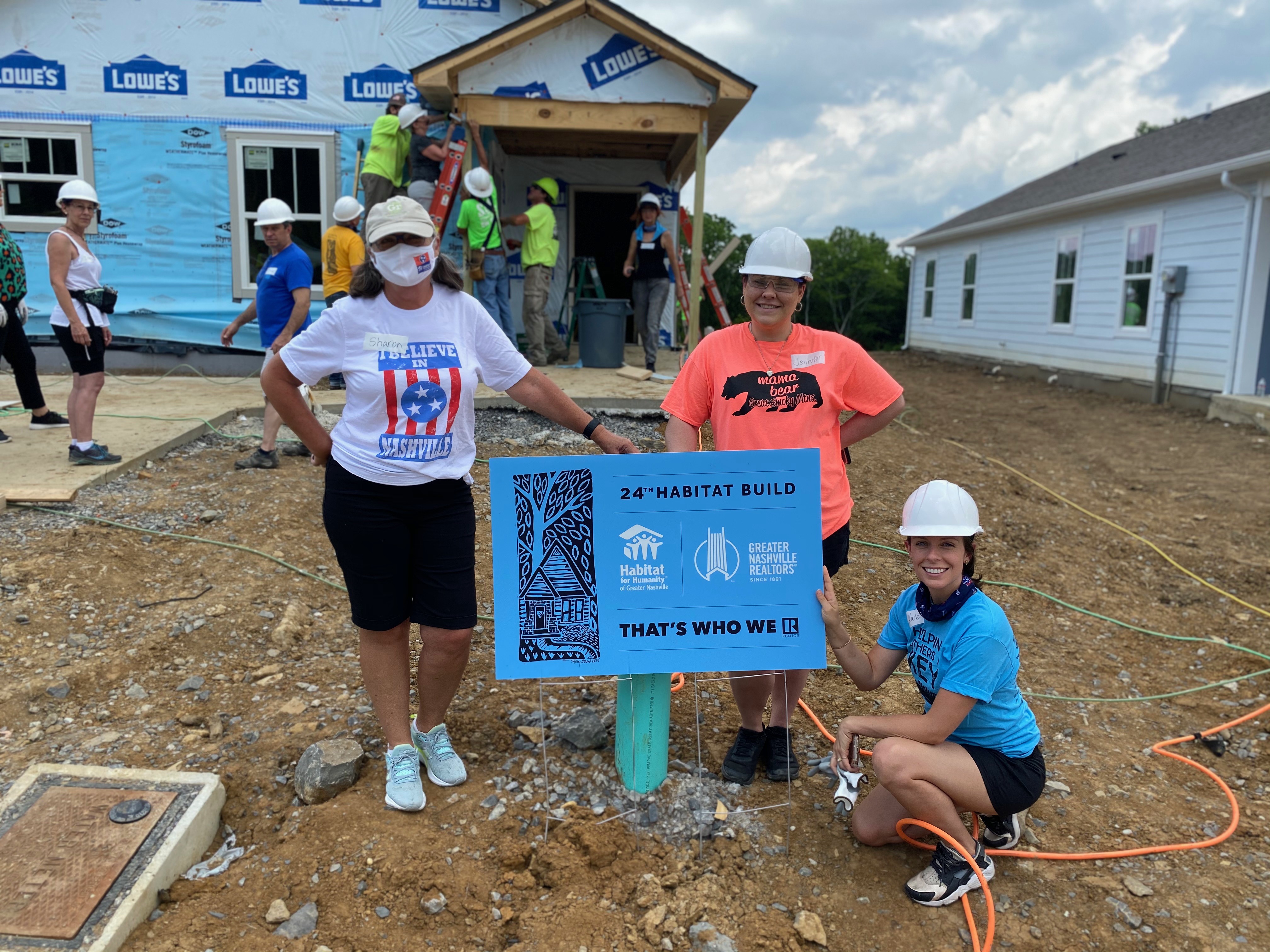 Not only does Team Kipp sell homes, we help build homes by volunteering with Habitat for Humanity. Sharon helped build the 2020 Habitat House with Greater Nashville Realtors this year, as she has in many years past.
November starts the Thanksgiving season, and Team Kipp is thankful we can help give someone the gift of homeownership. It's more than just a business transaction for us. A home is where legacies are built, and those legacies are worth protecting.
If you or someone you know is considering homeownership, contact Team Kipp, the Team that Works for You. 615-549-7967 or hello@teamkipp.com