When it's smart to be No. 2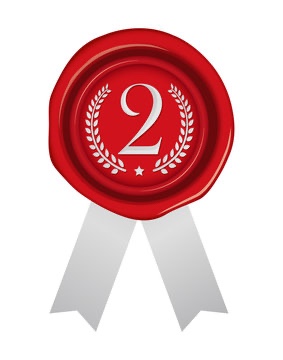 With the greater Nashville market being one of the nation's hottest, low inventory, multiple offers and appraisal issues are inevitable. Talking to Realtors daily, I see the same frustration in each of them that consumers are experiencing. Low inventory means that buyers are losing houses daily in multiple offer situations.
One thing buyers forget is a home isn't sold until it closes. Several steps are involved in the buying process, including pre-counseling, pre-qualification, digital search, physical search, offer, acceptance, inspection, financing, appraisal, title search, escrow, closing, and funding.
As you can see, many steps happen after acceptance that can cause your dream home to go back into the marketplace. Many buyers are making the error of disconnecting from the home rather than submitting a back-up offer. A back-up offer is an accepted contract on a home that has a primary contract in place. If the steps following acceptance don't work out for any reason, the back-up offer moves into the primary place without the home going back on the market.
Daily, homes go back on the market after having a post-contract issue. And just as when they first hit the market, they enter the same multiple offer cycle, where one buyer is thrilled and several are disappointed. Placing a back-up offer and waiting has a lot of benefits. The biggest one is that you're next in line in case of issues, but there's a significant benefit for the seller, too.
A seller who is selling their home in a multiple offer situation needs the peace of mind that comes with a back-up offer. Knowing they won't have to open their home to another flurry of people coming through is an attractive place to be. Some sellers have accepted back-up contracts for less than their primary contract price so that you might save some money.
Many buyers ask, 'But what if the perfect home comes on the market, and I'm in a back-up contract? Can I get out of it?' A great Realtor knows how to navigate this scenario using the tools, forms and knowledge provided by their brokers and their association. Ultimately, based on how your Realtor writes up your back-up offer, you may have the option to release it and enter a new contract.
Being in second place is an excellent strategy in the current market. With the right escape clause and negotiations, you can easily find yourself in a favorable position where you have no money out of pocket, and you don't have to stop your home search.
Article by Brian Copeland, Guest columnist for The Tennessean.